Posts for tag: root canal treatment
By Douglas L. Schneck, DDS
October 03, 2019
Root canal treatments have suffered a bad rap over the years—and undeservedly. While we applaud root canal therapy for the millions of decayed teeth the procedure has saved, the worn-out cliché that it's painful still lingers on.
So, let's set the record straight: a root canal treatment doesn't cause pain, it most often relieves it. Let's look a little closer at what actually happens before, during and after this tooth-saving treatment.
Before: a tooth in crisis. Tooth decay can damage more than a tooth's outer enamel. This aggressive bacterial infection can work its way into a tooth's interior, destroying the nerves and blood vessels in the pulp, before moving on to the roots and supporting bone through the root canals. Untreated, this devastating process can lead to tooth loss. A root canal treatment, however, can stop the invading decay and save the tooth.
During: stopping the disease. The dentist first numbs the tooth and surrounding gum tissues with local anesthetic—the only thing you might normally feel during treatment is a slight pressure. They then drill into the tooth to access the inner pulp and root canals and remove all diseased tissue. Once the interior spaces of the tooth have been disinfected, the dentist then fills the empty pulp chamber and root canals with a pliable filling called gutta percha to prevent future infection.
After: preventing re-infection. With the filling complete, the dentist then seals the access hole. There may be some minor soreness for a few days, similar to the aftermath of a routine filling, which can usually be managed with over-the-counter pain relievers like ibuprofen. Sometime later, the dentist will normally finish the treatment with a new crown on the tooth. This accomplishes two things: It helps strengthen the tooth against stress fracturing and it provides another layer of protection against future decay.
Root canal treatments have an exceptional track record for giving diseased teeth a second chance. There's nothing to fear—and everything to gain for your troubled tooth.
If you would like more information on root canal treatment, please contact us or schedule an appointment for a consultation. You can also learn more about this topic by reading the Dear Doctor magazine article "Root Canal Treatment: What You Need to Know."
By Douglas L. Schneck, DDS
September 13, 2019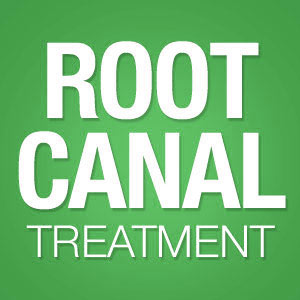 The internet has transformed how we get information. Where you once needed to find an encyclopedia, telephone directory or library, you can now turn to your handy smartphone or tablet for the same information.
But this convenience has a dark side: A lot of material online hasn't undergone the rigorous proofreading and editing published references of yesteryear once required. It's much easier now to encounter misinformation—and accepting some of it as true could harm your health. To paraphrase the old warning to buyers: "Viewer beware."
You may already have encountered one such example of online misinformation: the notion that undergoing a root canal treatment causes cancer. While it may sound like the figment of some prankster's imagination, the idea actually has a historical basis.
In the early 20th Century, a dentist named Weston Price theorized that leaving a dead anatomical part in the body led to disease or major health problems. In Price's view, this included a tooth that had undergone a root canal treatment: With the vital pulp removed, the tooth was, in his view, "dead."
Price amassed enough of a following that the American Dental Association rigorously investigated his claims in the 1950s and found them thoroughly wanting. For good measure, a Journal of the American Medical Association (JAMA Otolaryngology—Head & Neck Surgery) published a study in 2013 finding that not only did canal treatments not increase cancer, but they might even be responsible for decreasing the risk by as much as forty-five percent.
Here's one sure fact about root canal treatments—they can save a tooth that might otherwise be lost. Once decay has infiltrated the inner pulp of a tooth, it's only a matter of time before it spreads through the root canals to the bone. Removing the infected pulp tissue and filling the resulting empty space and root canals gives the tooth a new lease on life.
So, be careful with health advice promoted on the internet. Instead, talk to a real authority on dental care, your dentist. If they propose a root canal treatment for you, they have your best health interest—dental and general—at heart.
If you would like more information on root canal treatment, please contact us or schedule an appointment for a consultation. You can also learn more about this topic by reading the Dear Doctor magazine article "Root Canal Safety: The Truth About Endodontic Treatment and Your Health."
By Douglas L. Schneck, DDS
May 01, 2018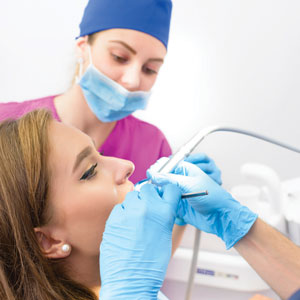 So, you've undergone a root canal treatment to save a decayed tooth. The tooth has a new lease on life — and the pain is gone too. But there's a reality you need to keep in mind — your tooth could become re-infected, putting you back in the same painful circumstance.
Root canal treatments are often necessary when decay works its way deep within a tooth, into the pulp. The excruciating pain a person feels is the infection attacking the bundle of nerves within the pulp tissue. If the infection isn't addressed promptly, it will continue to work its way to the root, eventually damaging the tooth beyond repair.
During a root canal treatment, we drill into the tooth to access the pulp chamber. After clearing it completely of its infected tissue, we then fill the chamber and root canals with a special filling and then seal off the access. A short time later we'll bond a crown over the tooth to protect it and to make it more attractive.
Most of the time, this preserves the tooth for many years. Occasionally, though, re-infection can occur. There are a number of reasons why: the first infection may have been more extensive than thought; the root canal network was more complex and some tinier canals weren't able to be identified; or the protective crown may once again get tooth decay contaminating the root canal.
If infection does reoccur it doesn't mean the tooth is lost. It's possible a second root canal treatment can successfully correct any problems, especially those that may not have been detected the first time. More complex cases might also require the services of an endodontist, a specialist in root canals. They're skilled in advanced techniques and have specialized equipment to handle even the most complicated root canal networks.
In the meantime, if you notice signs of re-infection like pain or swelling around a treated tooth, contact us promptly for an appointment. You should also contact us if the tooth is injured in an accident. The sooner we can treat your tooth, the more likely the second time will be more successful.
If you would like more information on preserving a tooth through root canal treatment, please contact us or schedule an appointment for a consultation. You can also learn more about this topic by reading the Dear Doctor magazine article "Root Canal Treatment: How long will it Last?"